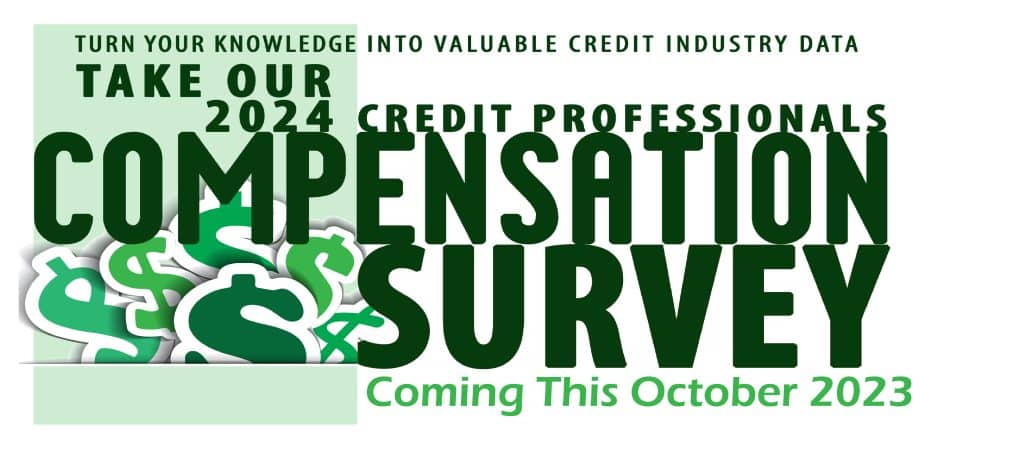 This survey and its results will be exclusively for member companies of NACM Connect, and affiliates of the National Association of Credit Management.
Timeline
Survey distribution:
October 3, 2023
Survey deadline:
November 3, 2023
Results published:
January 2024
Pricing
Survey participants – Free
Non-participants – $200
Questions?
Leslie Harrison, SPHR
847.483.6485
leslie.harrison@nacmconnect.org
NACM Connect, along with all the other NACM affiliates announce the launch of a nationwide Credit Professionals Compensation Survey. Compensation details for each credit department position will be benchmarked. Questions will include health insurance, time off, saving plans, the impact of the value of professional designations, and emerging trends in credit department hiring.
Due to the highly sensitive nature of the data, HR Source, a firm specializing in secure compensation surveys, has been engaged to conduct and compile the survey.
Be watching your email! On October 3rd, an invitation from HR Source will arrive in your inbox encouraging your participation. The survey invitation will remain open for four weeks. After November 3rd, the compilation will begin with an expected completion date of January 2024. All participating members will receive a complimentary copy of the published report.
We would like to extend our thanks to NACM partner, UTA for their co-sponsorship of this initiative on behalf of the NACM community.