Meet Our Preferred Providers
NACM Connect's Preferred Providers are companies that offer a variety of products and services to credit professionals, some at discounted rates to members, which provides added value for your membership. For more information, email info@nacmconnect.org or call Lillian Novak at 800-935-6226.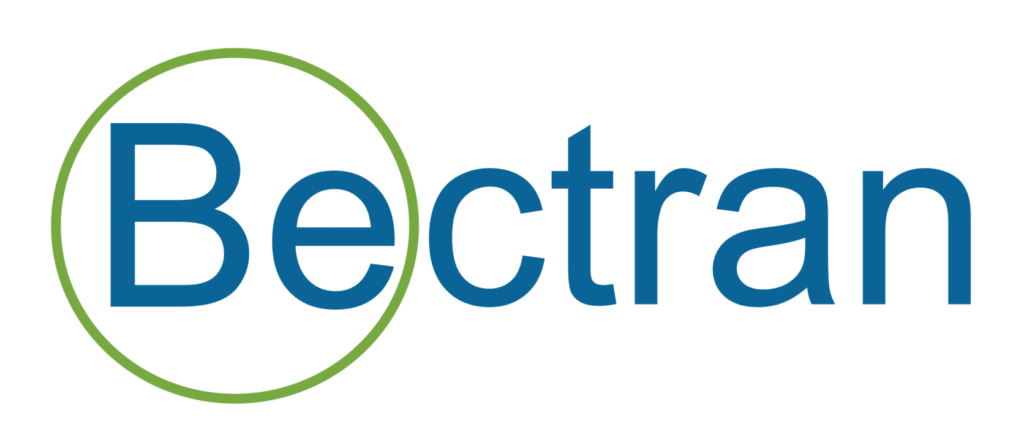 Bectran
Bectran, an industry leader providing cutting-edge credit, collections and accounts receivable automation software, streamlines and automates the entire credit process — from credit request to data collection to analysis and approval. Be it small, medium or large companies, the Bectran solution is customizable to address the specific credit management needs of any company.
Since its inception in 2010, Bectran has pioneered affordable credit management and accounts receivable automation solutions for all sizes of organizations. Bectran's comprehensive SaaS solutions provide seamless user experiences across various industries and empower users with robust B2B credit services, putting you in control of your company's financial health. 
Our dedication to improving the efficiency of the order-to-cash cycle has helped companies cut down the time to process and approve credit by over 90% while significantly lowering the risk of default. We are committed to helping businesses make the transition to powerful SaaS technology solutions that save you time and money. For more information, visit our website.


Caine & Weiner
Over $800 million has been recovered for Caine & Weiner clients. Annual growth for the past ten years has exceeded 20%. Caine & Weiner remains a privately held company that does not rely on outside investors. They are financially strong, well staffed and effective. Investments in technology have increased productivity by 42%, which resulted in increased recoveries being passed on to their clients.

CLLA Collection Agency Certification Program
To belong to the Commercial Law League of America (CLLA) Collection Agency Certification Program, an agency must demonstrate that it adheres to relevant regulations in the collection of commercial debt, that it adheres to Generally Accepted Accounting Principles (GAAP) or other accepted accounting principles and adheres to standards to protect and safeguard their clients' funds.  The agencies must comply with a rigorous battery of qualifications including years in business, number of employees, educational requirements, disclosures of ownership and claims, complaints and litigation filed against the agency.  All standards and requirements are evaluated on an annual basis.  The CLLA/IACC Certified Collection Agencies Seal is recognized as measure of excellence by both the National Association of Credit Management and the Credit Research Foundation, and the certification has set the standard in the industry for over 40 years. For more information, visit www.clla.org/list-of-certified-agencies.

Dun & Bradstreet
Dun & Bradstreet Data Cloud offers the world's largest set of business decisioning data and analytical insights, providing insights on hundreds of millions of businesses and other commercial entities across the globe. We source data from 10's of thousands of sources, 10's of millions of websites, and crowd-sourcing/validating initiatives. We continuously monitor our vast number of sources for changes that impact information in the Dun & Bradstreet Data Cloud, verify changes, and update the Data Cloud accordingly
Additionally, the Data Cloud offers the deepest and richest insights into relationships of all types among companies, identifying millions of relationships that can inform decision-making. We leverage information from our global sources, along with proprietary capabilities, to discover and curate millions of business-to-business relationships. These relationships can include corporate hierarchies, ultimate beneficial ownership, alternative-type relationships, historical ownership, and analytically derived connections. We continuously monitor the dynamic changes to these relationships, including corporate actions such as mergers, acquisitions, and divestitures, and make relevant updates.
 For more information, please contact Craig Smith at 847-483-6484.

Emagia
About Emagia
Emagia is a leading provider of digital order-to-cash automation solutions. Emagia offers a cloud-based AI-powered fintech platform for receivables and treasury aimed to modernize global finance operations for the digital age. For over a decade, Emagia has delivered highly innovative and award-winning SaaS-based order-to-cash automation platforms for global finance, F&A shared services and BPO organizations. Emagia next generation AI/ML-based digital order-to-cash platform automates enterprise receivables and payments processes making them digital, touchless and hyper-efficient. Emagia solution offers enterprises an integrated end-to-end solution for managing and driving data-driven operations for order release, credit risk, billing, receivables, collections, deductions, cash application, cash forecasting, electronic invoice presentment and payments. It adds and augments finance operations with AI assistant, Gia, trained with order-to-cash skills to assist in cash application, collections and credit.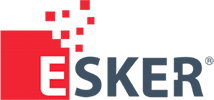 Esker
As a worldwide leader in AI-driven process automation software, Esker helps financial and customer service departments digitally transform their purchase-to-pay and order-to-cash cycles. Founded in 1985, Esker operates in North America, Latin America, Europe and Asia Pacific with global headquarters in Lyon, France, and U.S. headquarters in Madison, Wisconsin. Learn more at www.esker.com.

NACM Secured Transaction Services
NACM's Mechanic's Lien & Bond Services (MLBS) brings best-in-class Notice, Lien and Bond Claim service options to today's credit professional. NACM's UCC Filing Services provides assistance in the preparation, filing and maintenance of financing statements. For more information, please contact Chris Ring by email at chrisr@nacm.org or by phone at: 410-302-0767.


NACM Southwest
NACM Southwest offers one of the top rated Collection Services within the NACM network. Our professional staff of collectors acts as an extension to your credit department, working with you and your customer to obtain positive results. To safeguard debtor remittances, special trust accounts are set up for depositing collected monies. These accounts are audited on a regular basis. Our goal is to collect your past due accounts, large or small, as quickly as possible. We will be firm, but fair, with your customers, but our primary objective is to collect your money. 10 day free demand services are available.  For more information please contact Kelly Hall, kelly.hall@nacmconnect.org.

NCS
Since 1970, NCS has been the leader in providing credit professionals throughout the U.S. and Canada with proactive solutions to secure receivables, minimize credit risk and improve profitability.


With our distinct service groups: Notice & Mechanic's Lien, UCC, and Collection – NCS develops customized solutions based on your business model and organizational requirements to Secure Your Tomorrow®. NCS has educated more than 900,000 credit professionals on securing their receivables and reducing their risk through NCS events, resources, and social media. NCS offers web-based solutions such as LienFinder™, The National Lien Digest©, LienTracker® Online, and The Job App. These resources help manage credit risk, provide time and information requirements, monitor deadlines and generate notices.
Protect your receivables by partnering with NCS. Contact us to see how we can assist you in developing a UCC, Mechanic's Lien or Collection program. Visit our website at www.ncscredit.com.
UTA Worldpay
As a leading payment solution provider, UTA will help you find the optimal processing solutions to enhance your cash flow, eliminate inefficient processes, and provide you with comprehensive reporting and money-saving ways to manage your receivables and customer payments. Our innovative processing solutions offer you greater speed, reliability, and a variety of customizable connectivity options.
UTA provides the following services coupled with superior customer service:
Check Guarantee, ACH Payments, Online Bill Payment, Credit Card Processing, Credit Card Surcharging, Remote Deposit Capture, Mobile Deposit, and the new ACH or PADS, Credit Card Processing, and Surcharging to businesses accepting payments from Canadian customers.
What's new?
Due to recent changes in Canadian laws, UTA can now fund all ACH (Pre-Authorized Debit) transactions within 24 hours.
Check out UTA's New Canadian Solutions including Canadian ACH/PADS.
For more information, visit www.unitedtranzactions.com.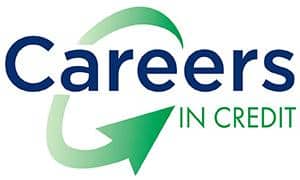 Careers in Credit
Careers in Credit is the premier job resource for credit professionals and offers employers and job seekers a platform to find the right talent or opportunity within the commercial credit industry.  Employers can easily create and edit job listings, email jobs to relevant job seekers, search our resume database and more. Job seekers can tap into our extensive network of companies looking for that next great hire and instantly apply to any of our growing number of open job listings. For more information, visit www.careersincredit.org.

Meridian Finance Group
Meridian Finance Group is a specialist trade credit insurance broker helping companies protect their domestic and international accounts receivables.


For over 25 years, Meridian has offered tailored insurance solutions from the leading trade credit insurers and US government's ExIm Bank.  With offices in New York, Los Angeles, London, Brussels and Singapore, our global team ensure our clients have the most extensive coverage as well as providing ongoing technical support and claims filing services.


In an increasingly unpredictable world, we bring certainty to the uncertain.


PROTECT RECEIVABLES
EXTEND PAYMENT TERMS
SECURE FINANCING

Our contributions to trade credit have earned us the President's "E" Award, Export-Import Bank (ExIm) Broker of the Year and Strategic Partner status with the US Department of Commerce. Our services and experience also extend to put options, surety bonds, political risk insurance, asset-based lending, A/R factoring and credit management.


For more information, visit www.meridianfinance.com or contact Jenny Norris at 860-645-3820

Baker Tilly
Baker Tilly US, LLP (Baker Tilly) is a leading advisory, tax and assurance firm whose specialized professionals guide clients through an ever-changing business world, helping them win now and anticipate tomorrow. Headquartered in Chicago, Baker Tilly, and its affiliated entities, have operations in North America, South America, Europe, Asia and Australia. Baker Tilly is an independent member of Baker Tilly International, a worldwide network of independent accounting and business advisory firms in 148 territories, with 36,000 professionals. The combined worldwide revenue of independent member firms is $4.0 billion.

Allianz Trade
We are the global leader in trade credit insurance, surety, and related risk services. We help customers of all sizes to trade wisely and grow their businesses safely. Whatever the future may bring at home or abroad, Allianz Trade can help you be prepared by predicting trade and credit risks and protecting your cash flow.
With more than 125 years of expertise, Allianz Trade's global business intelligence is unrivaled. Our experts use technology-driven processes to generate insights and present actionable information to businesses of all sizes and in all sectors.
With our services, you can choose the best customers and markets for your business, improve your financial health and protect your cash flow from bad debt losses. You can bid for more contracts, re-design your customer portfolio or launch a new venture.
For more information, visit www.allianz-trade.com or contact Lee Fahrenz at 630-577-8022 (phone) or
630-245-8111 (fax).

Creditntell.com
Creditntell.com is a comprehensive retail credit consulting firm specializing in the analysis of public retail companies. The focus of Creditntell.com's analysis is to deliver only the information today's busy credit executive needs to make a highly informed decision without sifting through pages of nonessential data. Our management team has over 150 years of combined hands-on practical credit management experience and our expert analyst team is second to none. For further information, contact Chuck LeWinter at 800-789-0123, ext. 150 and identify yourself as an NACM Connect member.