Meet Our Preferred Providers
NACM Connect's Preferred Providers are companies that offer a variety of products and services to credit professionals, some at discounted rates to members, which provides added value for your membership. For more information, email info@nacmconnect.org or call Lillian Novak at 800-935-6226.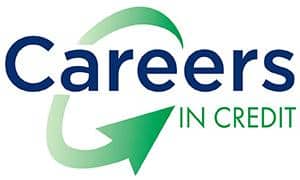 Careers in Credit
Careers in Credit is the premier job resource for credit professionals and offers employers and job seekers a platform to find the right talent or opportunity within the commercial credit industry.  Employers can easily create and edit job listings, email jobs to relevant job seekers, search our resume database and more. Job seekers can tap into our extensive network of companies looking for that next great hire and instantly apply to any of our growing number of open job listings. For more information, visit www.careersincredit.org.

Meridian Finance Group
Meridian Finance Group is a specialist trade credit insurance broker helping companies protect their domestic and international accounts receivables.


For over 25 years, Meridian has offered tailored insurance solutions from the leading trade credit insurers and US government's ExIm Bank.  With offices in New York, Los Angeles, London, Brussels and Singapore, our global team ensure our clients have the most extensive coverage as well as providing ongoing technical support and claims filing services.


In an increasingly unpredictable world, we bring certainty to the uncertain.


PROTECT RECEIVABLES
EXTEND PAYMENT TERMS
SECURE FINANCING

Our contributions to trade credit have earned us the President's "E" Award, Export-Import Bank (ExIm) Broker of the Year and Strategic Partner status with the US Department of Commerce. Our services and experience also extend to put options, surety bonds, political risk insurance, asset-based lending, A/R factoring and credit management.


For more information, visit www.meridianfinance.com or contact Jenny Norris at 860-645-3820

Baker Tilly
Baker Tilly US, LLP (Baker Tilly) is a leading advisory, tax and assurance firm whose specialized professionals guide clients through an ever-changing business world, helping them win now and anticipate tomorrow. Headquartered in Chicago, Baker Tilly, and its affiliated entities, have operations in North America, South America, Europe, Asia and Australia. Baker Tilly is an independent member of Baker Tilly International, a worldwide network of independent accounting and business advisory firms in 145 territories, with 41,000 professionals. The combined worldwide revenue of independent member firms is $4.7 billion. For more information, visit https://www.bakertilly.com/specialties/unclaimed-property.

Allianz Trade
We are the global leader in trade credit insurance, surety, and related risk services. We help customers of all sizes to trade wisely and grow their businesses safely. Whatever the future may bring at home or abroad, Allianz Trade can help you be prepared by predicting trade and credit risks and protecting your cash flow.


With more than 125 years of expertise, Allianz Trade's global business intelligence is unrivaled. Our experts use technology-driven processes to generate insights and present actionable information to businesses of all sizes and in all sectors.


With our services, you can choose the best customers and markets for your business, improve your financial health and protect your cash flow from bad debt losses. You can bid for more contracts, re-design your customer portfolio or launch a new venture.


For more information, visit www.allianz-trade.us or contact Lee Fahrenz at 630-577-8022 (phone) or 630-245-8111 (fax).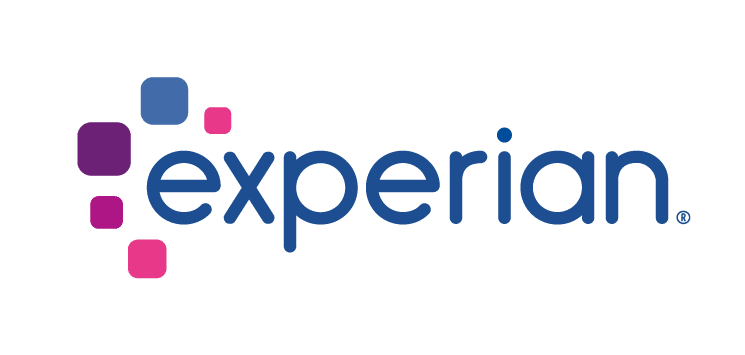 Experian
Experian is the world's leading global information services company. During life's big moments — from buying a home or a car to sending a child to college to growing a business by connecting with new customers — we empower consumers and our clients to manage their data with confidence. We help individuals to take financial control and access financial services, businesses to make smarter decisions and thrive, lenders to lend more responsibly, and organizations to prevent identity fraud and crime.


We have 21,700 people operating across 30 countries, and every day we're investing in new technologies, talented people and innovation to help all our clients maximize every opportunity. We are listed on the London Stock Exchange (EXPN) and are a constituent of the FTSE 100 Index.


Learn more at www.experianplc.com or visit our global content hub at our global news blog for the latest news and insights from the Group.

RetailStat.com
RetailStat.com is a comprehensive retail credit consulting firm specializing in the analysis of public and private retail companies. Our focus: to efficiently deliver the data and information today's busy credit executive needs to make highly informed decisions. Our management team has over 150 years of combined hands-on practical credit management experience and our expert analyst team is the best in the business. For further information, contact Chuck LeWinter at 800-789-0123, ext. 150 and identify yourself as an NACM Connect member.